Summary:The principle of the PC series powerful crusher is that the claw-shaped knife on the movable cutter ...
The principle of the PC series powerful crusher is that the claw-shaped knife on the movable cutter head performs the cutting movement during the rotating movement and the fixed knife on the static knife holder to achieve the effect of crushing the material. It is very suitable for crushing soft and elastic materials, such as: waste plastics, beverage bottles, waste paper, packing belts, nylon fabrics, unsintered gears, etc.
Principle of PC Powerful Crusher
The plastic crusher, as the name implies, is a crusher that crushes plastic materials. When the injection molding machine or granulator is producing raw materials, the defective products and sprue materials produced can be put into the machine-side plastic crusher in time. After the crushing is OK, the crushing is kept clean and dry, and the "rain material proportional valve" is set In the case of the ratio, the raw materials and the nozzle are crushed, mixed, molded to produce good products and recycled. Plastic crusher and other auxiliary machines (dryer, dehumidifier, chiller, mold temperature machine, etc.) form the "crushing ratio mixing recycling system". The advantage is that the water material is not polluted, which causes the physical properties of the plastic-strength , Density, color and gloss are prevented from being destroyed, so the quality of the product can be improved; its benefits include cost and material savings, automated improvement of process management, quasi-unmanned workshop actions, enhanced competitiveness and environmentally friendly manufacturing activities.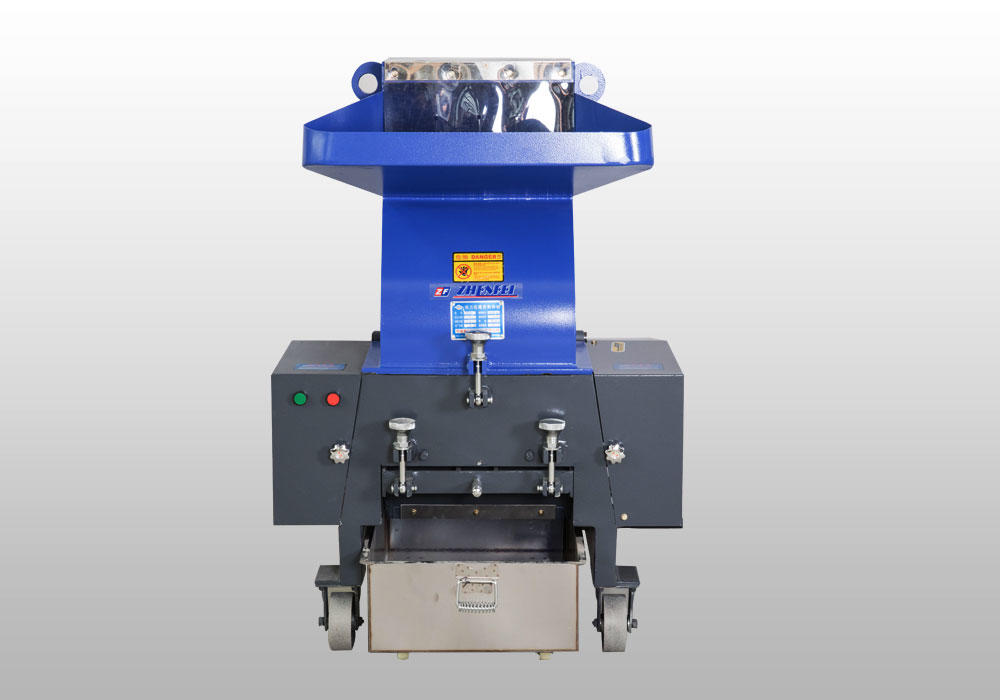 The plastic crusher's inlet and outlet are blocked
1. There may be problems in the structure design of the crusher. The solution: when purchasing a plastic crusher, you can test the material you need to crush.
2. The feeding speed is too fast and the load increases, causing blockage. Solution: It is recommended that the current of the crusher is generally controlled at about 85% of the rated current.
3. Unsmooth or blockage of the discharge pipe will block the air outlet of the crusher; improper matching with the conveying equipment will also cause the discharge pipe to be blocked when the wind is weakened or there is no wind. After the fault is detected, the unmatched conveying equipment should be cleared first, and the feeding amount should be adjusted to make the equipment operate normally.